– Director – Jacobo Muñoz
– Documentalist – Yeyo Balbás
– Music  & Sound Track – Davis Van Bylen
– International Sales – Elena Mera
Jacobo Muñoz 
- DIRECTOR -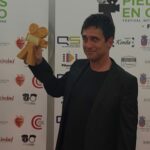 (Bilbao, 1975). Film director, whose work is mainly "documentary".  Titles include "Troubled Waters", "Traces of Religion in Man", "Orujo: flavours of the earth", "Stone Witnesses", "Pasiego; the present of his past", "Daughter of the Tide".  Nominated in ICAA Festivals (Ministry of Culture) with the awards:  Jury's Special Mention 2010; Best Documentary 2014, 2015, & 2016; Audience Award 2016 and Best Documentary (FICPI 2018 &2019), Jury's Award International Film Week of Santander 2021.  Selected for various international festivals, especially at the Five Continents International Film Festival 2018 (FICOCC), he has directed numerous documentaries for TV including Delegated Productions for Movistar +, broadcast in Spain, Portugal, Mozambique and Guinea among other countries.
Yeyo Balbás
- DOCUMENTALIST -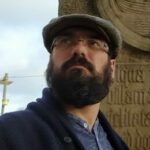 (Torrelavega, 1971). Novelist and historical advisor.  Author of many historical novels including; "Pax Romana", "Pan y Circo" and "Reino Impossible".  During his professional career he's worked in different fields of Historical publication, either as a columnist for the specialist magazine "Memoria, La historia de cerca" or as a collaborator in the History magazine "Desperta Ferro" – as well as translator of various academic works.  In the audio-visual sector he was the specialist historical coordinator for the documentary "778, La Chanson de Roland" and Historical Advisor for the feature film "Risen", directed by Kevin Reynolds.
David Van Bylen
- MUSIC & SOUND TRACK -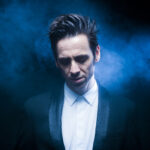 (Belgium, 1978). Composer and music producer of soundtracks for film and TV.  In documentaries (Movistar – Jacmedia), fiction ("Combustion" feature film by Daniel Calparsoro) and TV advertising (Meetic.com among others).  He has worked in the music business as a Producer, as an author of remixes and smash-ups for artistes in the national pop and indie scene including Carlos Jean, Amaia Montero, Abraham Mateo and Raphael.  His musical knowledge and creativity have made him a multi-faceted creator in the music scene, while the specialist musical press have labelled him as: "…the man who converted national Indie music to dance music" performing at festivals like BBK Live, Arenal Sound, Warm Arriba and Sonorama.
Elena Mera
- INTERNATIONAL SALES -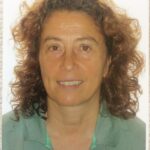 (Galicia). With more than 25 years of experience in the distribution of audio-visual content, she has worked as Sales Executive for A3 Media, New Atlantis, Plural Entertainment and Imira Entertainment.  Responsible for EMEA, North America, Asia and European markets, she has specialised in documentaries since her time with New Atlantis.  Consulting at the pre-production phase, she offers best strategies for international commercial distribution, affecting content as well as technical requirements.  General Coordinator at Treeline Distribution, she specialises in the international distribution of documentaries.  Her long experience in the sector allows her to recognise those films which, for their thematic quality and treatment, could be sold to different TV channels across the world, identifying and defining the best strategy for each one.